Own facilities
Safety, hygiene and modern.
We have all the necessary accommodation services for athletes so that they do not have to travel anywhere during the educational programs of our international soccer academy. We have three grass fields, two natural fields, gymnasium, medical clinic, physiotherapy room, swimming pool, restaurant, video rooms, hotel, study rooms, library and everything a high performance player needs to prepare.
Image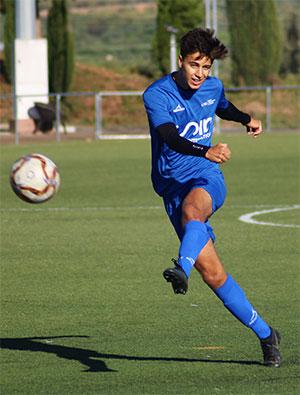 HIGH PERFORMANCE ACADEMY
Considered one of the best soccer academies in Spain 2021 to train like a professional. SIA Center is located in a privileged environment in Valencia (Spain) and has everything necessary for the practice of high performance soccer. Professional soccer center in Valencia, with technicians, experienced coaches and goalkeeper training available.
The facilities are safe, private and maintain all the measures required to take care of our players.
Image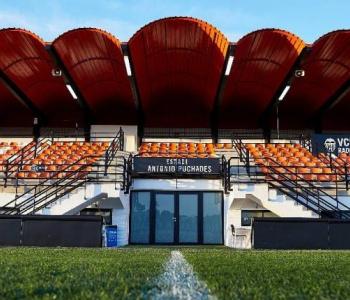 Combined training sessions at Valencia CF facilities
Methodology and coaches of the Valencia CF Academy
The Ciudad Deportiva is a sports complex owned by Valencia Club de Fútbol located in the municipality of the Valencian town of Paterna.
VCF is considered among the TOP 25 of the most important soccer academies in the world, providing players to the 5 major leagues.
Soccer Inter-Action and British School Xativa
The perfect combination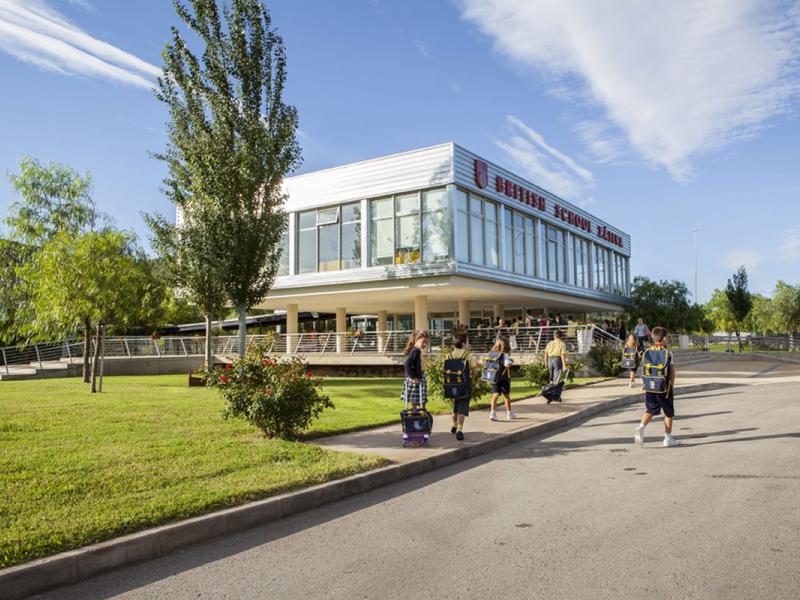 Image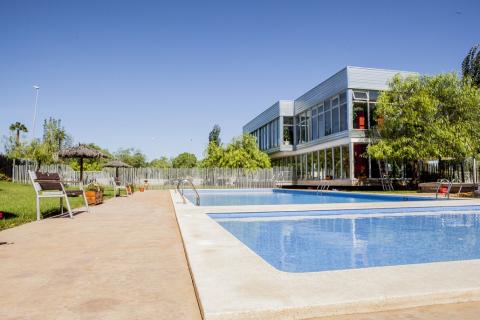 Image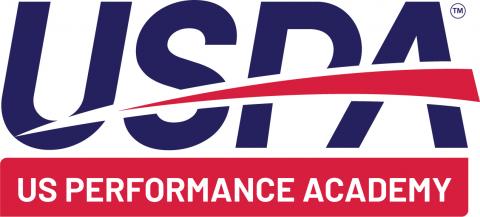 Players can study on-site at the British School, online at USPA with support teachers, or take the official language, computer and coaching courses without leaving the facility.
Education is the key at SIA
To become a SIA Academy player you have to continue your studies while preparing to become a professional player.
If you want to turn your passion into a profession, we offer complementary training plans in the sports area.
 
 

 

British school

 

Swimming pool

 

Swimming

 

English/Spanish

 

Reinforcement

 

Support
Road to success
How to become a professional soccer player?
As a soccer player with the potential to become a professional, your best option is to enroll in a high performance soccer academy in Spain, where you can spend from 3 months to 3 years. Our soccer school for kids offers you a quality education in good schools, with professional training to improve your soccer skills.
You will have the opportunity to play in national and international tournaments.  You will also enjoy playing in professional competitions such as the Spanish 3rd division while you train. We use Valencia CF's sports facilities combined with our High Performance Center and its methodology to ensure a professional training.
Image

Our soccer schools get players who have the necessary qualities to become professional soccer players from 13-22 years old to continue their studies by combining an intense and professional training program with a high school or college preparatory education for the older ones.
There is a scholarship program for the USA. Elite academies are the best schools for students to live, train hard and study for a year, as they receive individualized advice and live with professionals who provide them with the best options to become professional soccer players. They interact with team stages and preseasons.
Sports Medicine
Our sports medical facility comes with a general doctor, cargiologist, physical therapists, physical trainers, nutritionist, and sports physhologist. In the start and end of the program a strenth test and DEXA will be performed to see the sate of the player. Also COVID tests will be completed.
Technology applied to soccer
We record all training sessions and games. Video analysis is done in the technological classroom. We have GPS's for training and all the technology available in a professional soccer team.
FAQ
What are high performance soccer academies?
They´re soccer academies, high level facilities where players between the ages of 13 to 22 years integrate in a soccer program that allows them to achieve their highest potential with all the resorces necesary. It´s a academy that offers education, high-end team trainings, personal trainings adapted to your soccer level, physical preparation, nutricional adn medical follow-ups, competitions, valuations of your evolution, soccer tryouts and many more opportunities to access professional teams. 
Why join a soccer academy? What are the advantages of joining a high performance soccer academy program?
It´s oen of the best ways avaliable if your looking for success as a soccer player. The possibility to have a personalized soccer program designed for your specific needs fit to fufill the best qualities of a elite player. Making possible to tryout directly with the best soccer clubs in Spain and or Europe. Being prepared and evaluated by us lets you tryout with better possibilities with these professional clubs and lets dirrect access to them more probable. Expierement with the methodology of ¨Spanish Soccer¨ mixed with personal studies at a high pace getting the best of both worlds, making possible connections with soccer scholarships in the USA and or in England as well. 
How to be an elite athlete? Characteristics of a high-performance athlete?
Phychology for players in a full soccer enviorment is a key aspect that we work with. The future professional soccer player must be able to main his/her composure to focus on the goals they set to reach that dream of theirs. Also planning to achieve sports scholarships in the Valencian community according to your player profile and your objectives of being a elite professional soccer player. 
What should be the duration of a high performance soccer academy program?
Depending on the level of the young soccer player and his/her goals, once transmitied the reservation for your spot through an appointment, reserved rights are aquired. It´s advisable to book 3 months in advance and the programs usually lasts from 10 months (annual program) to 3 years. These programs provide greater value to players because they will be integrated into a long-term training process, thus increasing the chances of success. Although there are short programs that are more for preparing for certain club tryouts or clinics ranging from 15 days to 6 months. 
Image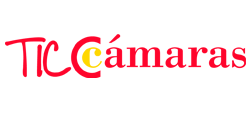 "SOCCER INTER-ACTION SL has been a beneficiary of the European Regional Development Fund whose objective is to improve the use and quality of information and communication technologies and access to them and thanks to which it has modernised its digital systems to improve the competitiveness and productivity of the company. From 19/05/2021 to 31/12/2021. To this end, it has had the support of the TICCámaras programme of the Valencia Chamber of Commerce."
A way to make Europe
Image