Summer soccer camps in Spain 2022
Discover the best summer soccer camps in Spain. Are they worth it? What do you learn in them? What does it include?
Summer soccer camps in Spain are highly acclaimed by young soccer players from all over the world. Players from America, Asia, Africa and other parts of Europe come to Spain to learn from the best European soccer. A great experience to learn in Spanish international soccer academies.
Many players from the United States, Mexico and other American countries take advantage of the summer to travel to Spain and learn soccer. In addition, they get to know another country, another culture and enjoy a magnificent personal experience. In this article we present one of the best international soccer academies: SIA Academy.
Summer Soccer Camp in Spain
SIA Academy is one of the top rated international soccer schools in Spain. It is located in Valencia, an ideal place for its great climate and soccer tradition. Valencia CF and Levante UD are from the city where SIA Academy is located. Many American players are currently in their facilities.
SIA Academy has an elite soccer summer camp. It has an excellent sports program combined with luxury facilities used by Real Madrid and FC Barcelona. Its coaches have a UEFA Pro license, the highest category of European and world soccer to train.
Image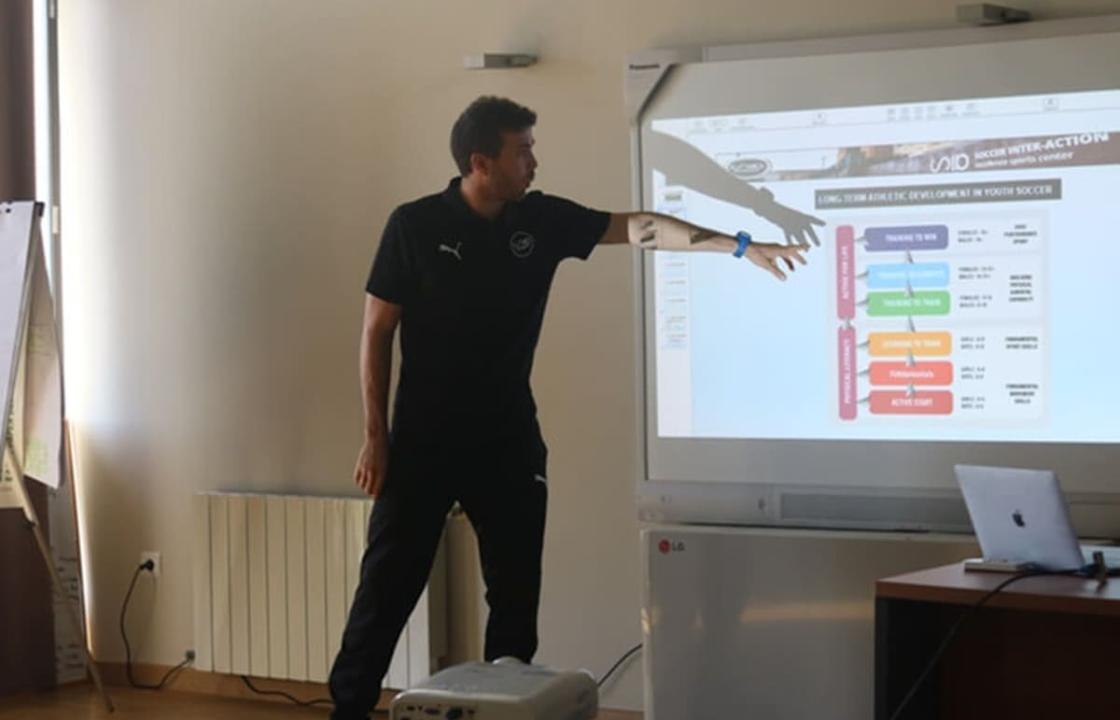 What is the SIA Academy summer camp like?
SIA Academy's summer soccer camp is divided into a six-day mode, although all players can choose multiple consecutive weeks. They run from June 20 through August 13, 2022. You will be able to choose the days you want to improve your skills at the Soccer Inter-Action high performance center.
In addition, you will be able to hire some extra services such as pick-up and drop-off from Valencia and Alicante airports. You can also book extra nights before and after the camp to sleep in the SIA Center accommodation. Services that help to make the quality of the service much higher.
Image
What is a day at SIA Academy camp like?
A day at SIA Academy is busy and full of soccer. It starts at 9:00 a.m. with a technical activation session followed by a shooting session and principles of play. This way you learn how to shoot and how to read the game like the best players in Spain. After that, lunch is served to regain strength and a video analysis session.
After lunch, around 1:30 pm, comes the sports nutrition or psychology workshop to learn more about how the body and mind work in soccer. After a language session, comes the passing training, a friendly match between players of the camp and the leisure time in the games room. Video consoles, billiards, darts and much more. Finally, dinner and rest at the SIA Academy hotel.
Image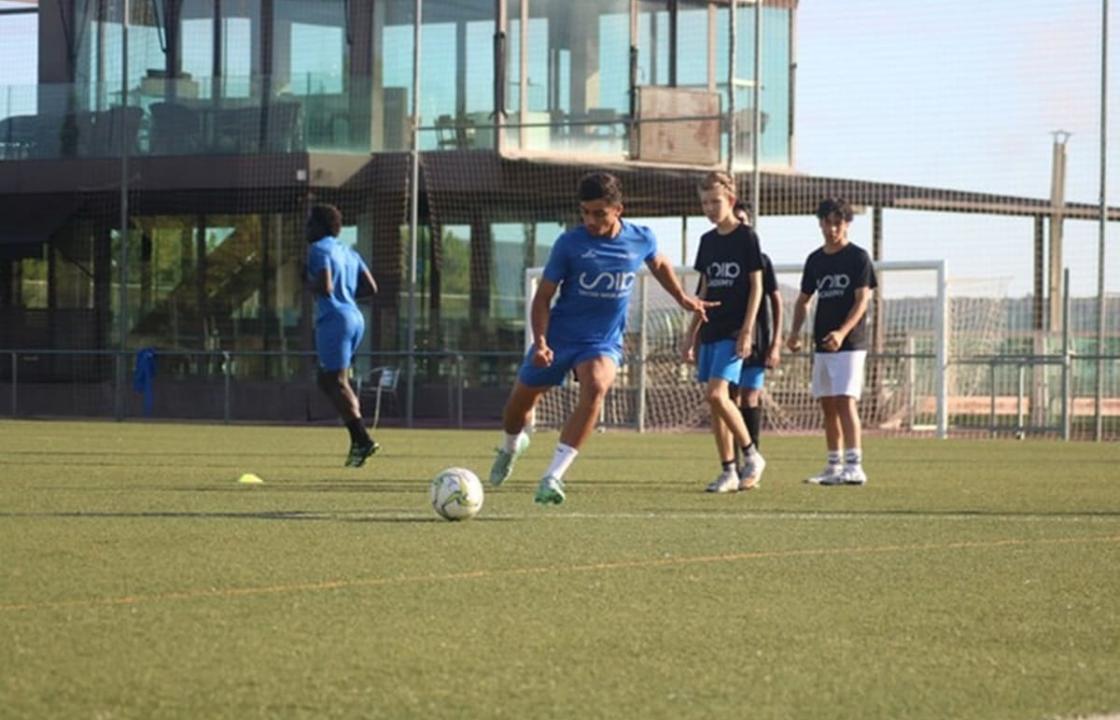 Where to learn soccer in Spain
SIA Academy is the ideal place to learn soccer in Spain. Players in the United States are trapped in the American system, where only through college can you progress. In Spain there is no such problem. Soccer Inter-Action's summer camp gives you the opportunity to learn in a different way.
Regardless of your age and level of play, the SIA Academy summer camp in 2022 is the ideal option for American soccer players. In addition, in a high standing facility where clubs such as Real Madrid, Barcelona, Atletico Madrid or the Argentina and Uruguay national teams are hosted.
Image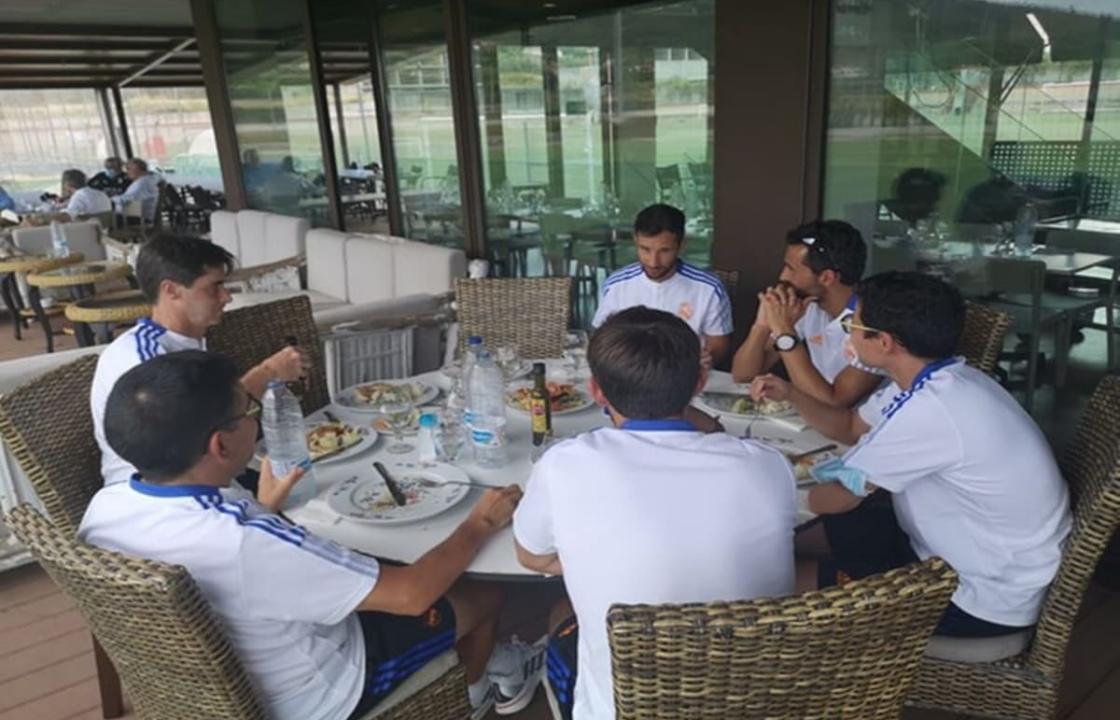 SIA Center, the ideal academy
The SIA Center is SIA Academy's high performance center. It is located in Enguera, a town between Valencia and Alicante. It is located in a climate that is always sunny and surrounded by mountains and beautiful landscapes. The facilities are new and have many services that make the SIA Center a home for the summer camp soccer players.
Luxury residence, restaurants, cafeterias, recreation rooms, gymnasium, video analysis room and much more. And the most important thing for the players: natural and artificial turf fields with First Division lighting. A high performance center suitable for hosting a soccer camp in great conditions.
Image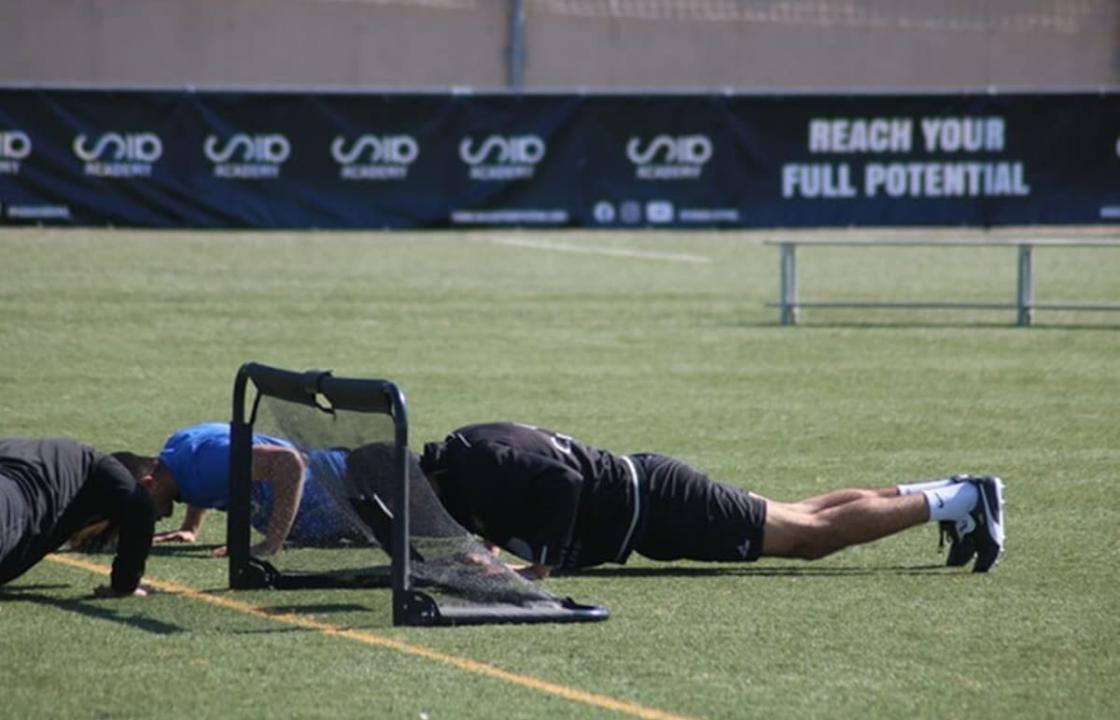 Studies at the SIA Academy Summer Camp
Soccer players who enter the SIA Academy summer camp also receive training off the field. Soccer Inter-Action's nutrition and sports psychology specialists conduct workshops to teach how the athlete's body and mind work. Nutrition is essential to get the most out of your physique, and without the right mentality it is unfeasible to improve as a player and as a person.
In addition, SIA Academy has study rooms so that international players can continue their academic training. They will have the support of Soccer Inter-Action professionals whenever needed, as well as the necessary material. All the facilities to be able to learn both on and off the field.
Are summer soccer camps in Spain worth it?
Traveling from the United States or Mexico to Spain is not easy. Many players think long and hard about this choice. However, there are many advantages that have pushed a large number of soccer players to cross the Atlantic to learn the best soccer at SIA Academy. You can learn about the experience of all of them in the channel of YouTube de SIA Academy.
The question many players ask themselves is whether summer soccer camps in Spain are worthwhile. The answer is clear: yes, they are. At SIA Academy you enjoy several weeks of intense learning, experience on and off the field, new friendships and other cultures. And, what's more, the doors are open to Spanish soccer.
How to get to SIA Academy
One of the biggest concerns for U.S. players is how to get to SIA Academy. Even though it is far away, getting there is very simple. The Alicante and Valencia airports connect directly to major U.S. cities, although there are also connections to Madrid and Barcelona.
If you land in Alicante and Valencia, SIA Academy offers private transportation to pick you up at the airport. It is only 45 minutes from Valencia and one hour from Alicante. You will arrive at the SIA Center without any problem and you will only have to focus on giving your best performance at the soccer summer camp.
Image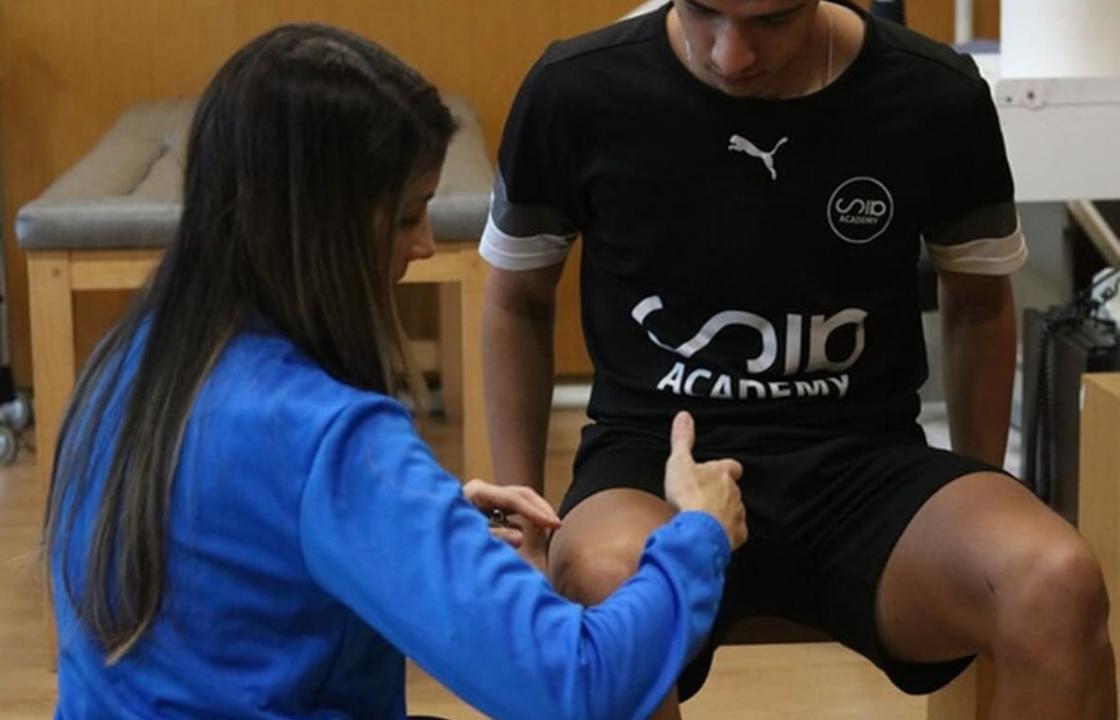 Opportunities in Spanish soccer
Spanish soccer is one of the best in the world. It is characterized by having a lot of the ball and looking for spaces in the opposing defense through possession. SIA Academy's philosophy is applied with this system because it is the one with which you learn the most and the best soccer. This opens the door to stay and compete in Spanish soccer.
You can even do so in SIA Academy's own team in the Spanish Third Division, UD SIA Benigànim. It competes against many of Spain's top soccer clubs such as Valencia CF, Villarreal CF and Elche CF. American players such as goalkeeper Carlos Romagosa have already earned a place in national soccer.